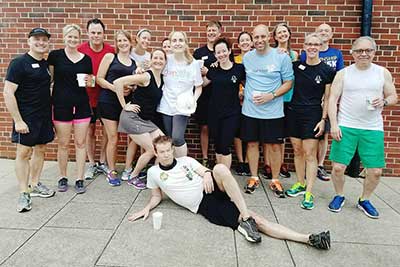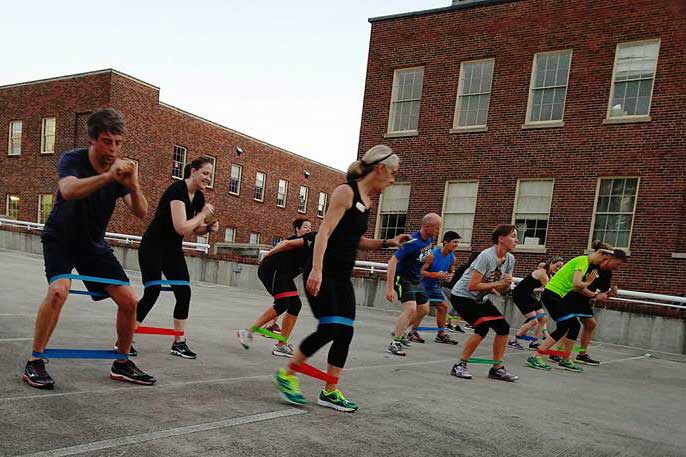 A great workout that will leave you sweaty and smiling. Every workout is different to keep you interested and never bored. We do some cardio and some strength work every day. We use body weight exercises like push ups and squats as well as resistance bands.
Don't have a lot of workout experience? No worries! We are experts at coaching you to perfect form. Workouts start with a warmup to get your blood pumping and energy up. Then, we'll get into our dynamic all-over body workout. You can expect to do some running every day, but you don't have to be fast, and it's ok if you need to do a run-walk interval. Our workouts really are for all fitness levels. We end every day with a stretch and a round of high fives. You'll be in your car at 7AM ready to tackle your day with confidence, energy and good vibes.
Use the form below to sign-up for camp!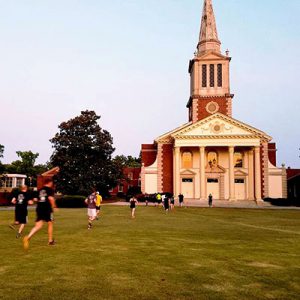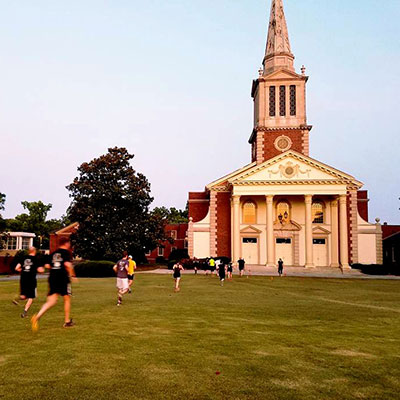 Join the thousands of men and women across the nation who are toning, slimming down, losing weight, and getting into shape with Operation Boot Camp. Operation Boot Camp is a 30 day, co-ed, outdoor group fitness and nutrition program which uses innovative exercise and diet techniques to achieve fast and permanent results.
We pride ourselves on two things: guaranteeing you get in shape and that you having more fun that you thought possible doing it. Sign up for camp because you're ready for results, because you've had a gym membership for years and you haven't been, because you need the accountability, because you're ready for something different! Results Start Here!
Join our LIVE boot camp workouts Monday, Wednesday and Friday mornings. Every workout is different giving you the variety and results you love. Plus we'll text or email you if you miss a class (you know you need some accountability!)
Join us online 3 days a week for accountability, structure, mood changing endorphins, time for just you and a feeling of normalcy. This is a stressful time, we are here for you.
 Zoom Room opens at 6:40AM, workout 6:45AM – 7:45AM. Stay for BYOC (bring your own coffee) chat after!
Local ITP campers – we will deliver a jump rope, versa loop and long band to your porch for you to use for the duration of camp. Delivery will happen weekend before camp starts or within 24 hours of sign up after camp start date. *Equipment is packed and delivered by a gloved & masked symptom free instructor from a symptom free home but we recommend wiping equipment down before use.
$129 – Stay fit and focused while quarantined
12 live online workouts over 4 weeks – MWF
the attendance accountability you need! If you miss a class we'll be emailing or texting you to check-in.
 If your family has suffered a loss of income due to Covid19 and you'd like to participate we would love for you to join free of charge. Signing up for a free program involves sharing your name and email address, no questions asked and everyone is approved.