Use the form below to sign-up for camp!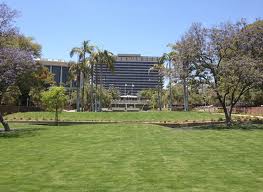 Join the thousands of men and women across the nation who are toning, slimming down, losing weight, and getting into shape with Operation Boot Camp. Operation Boot Camp is a 30 day, co-ed, outdoor group fitness and nutrition program which uses innovative exercise and diet techniques to achieve fast and permanent results. Operation Boot Camp's Grand Park location is perfect for those working downtown and looking for a great way to beat the traffic and stay in shape. Located in one of Los Angeles' newest parks, Grand Park sits across the street from the Walt Disney Concert Hall and the Ahmanson Theatre. The main location is on Grand Avenue between Temple & First Street.
Grand Park Description:
Where do we meet?
We meet on the terrace, just off Grand Avenue. Address: 200 North Grand Avenue Los Angeles , California 90012
When does the Grand Park Boot Camp offer fitness boot camp programs?
The Grand Park Boot Camp offers fitness programs at the times listed below: 6:00 p.m.  This is a 4 week fitness program that meets 3 days a week (Monday/Wednesday/Thursday).
More Information?
For any general questions please review the FAQ page. After enrolling in a session, you will be scheduled to attend an orientation which will cover the specific details about Operation Boot Camp's Grand Park Boot Camp location.